Are you an entrepreneur who gives advice for a living?
If so, you're in the right place.
Watch a quick welcome video:
The only place to get access to conversations like this!
Members get access to an exclusive monthly video call, which features a prominent guest and a topic they can use in their business, life, or both.
"It's like the single best keynote I could attend, and I get 12 of them a year!"
Each month, calls are centered around three core areas:
1) How to be a better person
There are a bunch of programs out there to help you get better at the work you do—coaching services, mastermind groups, seminars, conferences, and trainings.
✅ This is the only group that focuses on helping you become a better human.
2)
The craft of advice
Real Advice is a craft. Getting better at your craft is what The Society is all about. Empathetic listening, asking good questions, and creating a plan that gets people where they want to go.
✅ Join a group that will help sharpen your skills.
3) Doing work that matters
What's your unspeakable, scary Thing? You know, that Thing you can't stop thinking about? Maybe it's writing a book, starting a podcast, or taking Fridays off.
✅ This is a group of people who are DOING things, not just talking about doing things.
"This monthly meeting is like the single best keynote I could attend, and I get to attend 12 of them a year!"
–Ashby Daniels, CFP® and Financial Advisor
What you get when you become a Member:
Exclusive access to a private conversation once per month.
A Resource Guide highlighting the insights from each conversation.
Access to a curated catalog of previous conversations.
Special access to Carl's new products.
Experience what being a Member is like
Get a free taste of The Membership...
A preview of the meetings with Seth Godin, Ron Lieber, and Morgan Housel
"Pricing and Positioning" with Blair Enns
"Rejection Inoculation Program" with Travis Corrigan
How to Ask for Referrals workshop
START YOUR FREE TRIAL
"One of the things I appreciate the most about The Society is that the first question on anyone's mind is not how much AUM or how many lists or how many awards someone has gotten, but how big a difference have we made in helping people truly LIVE their life to their fullest and best purpose. The conversation is uplifting, and having the insights of other advisors on how they help clients along this path is very valuable."
–Liz Whitteberry, CPWA®, RMA®, CFA®, CIPM®, ChFC®, AIF®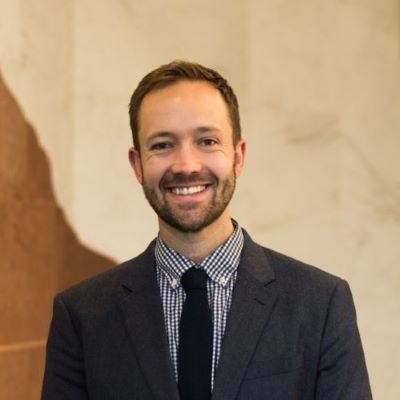 "I really can't overstate how much value I get from these monthly calls with you and the rest of the gang.
The work you do with us radiates out into the work we do with our clients, which then radiates out into the world more broadly. The leverage inherent in this is truly remarkable."
–Andy Baxley, CFP®, CIMA®, MSFP
Get access to the ENTIRE, growing library of calls
Free Members get a preview of the meetings with Seth Godin, Ron Lieber, Morgan Housel, and more:
As well as:
"Pricing and Positioning" with Blair Enns
"Rejection Inoculation Program" with Travis Corrigan
How to Ask for Referrals workshop
Unlimited access to 30+ calls and in-depth write-ups
TRY IT FOR FREE
Frequently (and Infrequently) Asked Questions
---
I'm a brand new financial professional. Is this a good fit for me?
Yes! If you're new, that means you are still forming habits and foundational practices around how you do business. The newer you are, the easier it will be for you to implement what you learn.
I'm a seasoned veteran. Is this a good fit for me?
Yes! My friend, if you've been around a while, you KNOW how deeply problematic it is to sell financial products instead of the process of financial planning. It's never too late to change… and if you don't, you know what will happen. Someone else will, and your clients will find them.
I don't give financial advice for a living. Is this for me?
The Society of Advice is for entrepreneurs who give advice for a living. If that's not you, then I recommend signing up for my Weekly Letter or checking out Behavior Gap Radio.
What exactly is the Resource Guide?
Each monthly meeting comes with a Resource Guide—15 or so pages packed with timeless content: the key points from the call, highlights from the chat, ideas for further reflection, and curated recommendations for additional reading, watching, listening, or general investigation. Want a sneak peek? You can see a redacted version of a Resource Guide here.
How easy is it to cancel my seat after I sign up?
When you sign up, there's no commitment required and no fee to cancel. I want Members to view their seat in The Society of Advice as an investment, not an expense.
Carl, my main goal is to find and retain clients. How will this help me do that?
Anything a human can do, a computer can do better… right? Wrong! Computers can't empathize, they can't calm, and they can't guide people through scary times. The job that we have as Real Advice Professionals is rapidly changing. What can be automated, will be (or already is). What can't be automated is an opportunity for you to thrive. The Society of Advice is intentionally built to help you improve in all those human areas that make you better than a machine. This is the way to differentiate yourself from other professionals who sling products. The Society will help you become indispensable to the clients you already have and irresistible to the clients you don't already have.
If I miss a meeting, did I just waste my money for that month?
No! There are 350+ Members now and, of course, some of them will miss each call. We record all the calls and make them available to Members specifically for this reason. You get access to the entire archive of past meetings and Resource Guides, even the ones from before you joined!
When can I get access to past meetings? And for how long?
You get access to every past meeting as soon as you become a Member, and you keep that access as long as you remain a Member. If you are curious about how our meetings for The Society go, I unlocked a handful of past meetings in a free trial offer here.
What's the time commitment?
The live monthly meeting of The Society of Advice is 90 minutes long. If you look through the past meetings archive, you'll find meetings with smart people like Jack Butcher, Morgan Housel, Seth Godin, and Christine Benz. You'll find workshops on first meetings, One-Page Financial Plans, and marketing. You will also have access to resources that go along with each conversation.
Is this a community?
The sense of community is very real and very important. During the meetings, people routinely connect in the chat function.
However, this isn't another Slack channel or Facebook group because those are often hiding places. We are all about impact and doing real work.
I like to think of this as a "community in a container" because we come together for just 90 minutes a month, and then we go back out into the world to do the work!
Is there really a strong international component to The Society of Advice?
Yes! And that's one of the things that is so exciting about it! We have Mmbers from all over the world—the U.S., the U.K., South Africa, Australia, India, New Zealand, and more.
How much does this cost?
A seat in The Society of Advice will cost you $147/month.
Do you offer discounts or a money-back guarantee?
My friend, The Society of Advice is a community of the committed. No discounts here. Not for you and not for any of the other paying Members.
And no, there is no money-back guarantee. Money-back guarantees are hiding places. If we give you your money back, it takes the burden of doing the hard work off of you. We want you to hold yourself accountable. The whole point is to change the industry, and the world, by first changing ourselves.
That said, you can cancel your seat any time. If you're on the fence, start your free trial today here.
I'm not ready to join yet. What should I do instead?
Come see what The Society is all about by starting your free trial today here!
START MY FREE 7-DAY TRIAL
What's one client worth to you?
$3,000?
$5,000?
$50,000?
As a member of the Society of Advice, our goal is to help you learn something every single month that will help you retain a current client or get a new client.
The annual cost is $1,764.
If you learn one—just one—thing that facilitates $1,764 worth of value in your business, the cost of being a Member is an investment, not an expense.
And we aim to deliver actionable advice and insights EVERY SINGLE MONTH.
And what if… it works?
I get it, you probably don't want another membership.
You've been let down by the ones you've joined.
But what if this one works?
What if you learn how to grow your business AND have a healthy personal life?
What if you discover a new way of thinking or a new way to make an impact on your clients' lives?
What if you finally find satisfaction and enjoyment in your work?
How much would that be worth to you?
(P.S. It's free to get started):